Anthony Bisignano, Esq.,
Founding Partner
For thirty-five years, Anthony Bisignano has dedicated his legal career to recovering the highest possible monetary awards and settlements for his clients. His practice concentrates on "Justice for Injured Persons" involving serious injuries and wrongful death. He has resolved many notable cases in the State and Federal Courts of New York and New Jersey. Mr. Bisignano has focused on the area of injured person's rights, including construction accidents, motor vehicle accidents, maritime, premises liability, nursing home neglect, defective products and mass transportation disasters. His practice has also allowed him to litigate select complex matters involving Environmental Law and Real Estate transactions. Mr. Bisignano has made multiple recoveries in excess of a million dollars by verdict and settlement on behalf of his seriously injured clients. He takes pride in the care and personal attention given to clients in their time of need.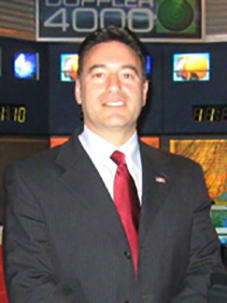 On a Pro Bono (no fee) basis, Mr. Bisignano represented multiple families of victims of the September 11th tragedy (9/11) before the Victims Compensation Fund (VCF) as part of an organization known as Trial Lawyers Care (TLC). He successfully recovered millions of dollars for his clients, including the highest award for a deceased single working person at a hearing before Special Master, Kenneth R. Feinberg.
When the Staten Island Ferry Boat, Andrew J. Barberi, crashed into an auxiliary pier, Mr. Bisignano was appointed by fellow attorneys as the Liaison Counsel in a Federal Court case against the City of New York. On behalf of over 150 injured persons and families of deceased, Mr. Bisignano successfully defended a challenge by the City of New York to limit the amount of compensation payable to all victims based upon an antiquated legal loophole. Ultimately, the City was defeated at the District Court trial level and the appellate level in the Second Circuit Court of the United States. With Mr. Bisignano overseeing the litigation as Liaison Counsel, the City of New York paid over $90 million dollars in total compensation to the victims and the families of the deceased.
Mr. Bisignano is one of the 5% of lawyers in the New York metro area to be recognized as a "Super Lawyer" for at least ten consecutive years.  He is a member of the Million Dollar Advocates Forum, an organization of attorneys nationwide who have recovered million-dollar verdicts and settlements on behalf of injured clients. Mr. Bisignano has served on the Board of Director of the New York State Trial Lawyers Association, one of the most influential and vibrant groups of attorneys in the United States committed to victims' rights. He is a member of the American Association for Justice, The New York State Bar Association, The New Jersey Bar Association, The Maritime Lawyers Association, The Staten Island Trial Lawyers Association, The Monmouth County Bar Association and The Richmond County Bar Association, where he was the Law Day Chairperson, a member of the Judiciary Committee and a member of the Grievance Committee. He was also a member of the Independent Judicial Election Qualification Commission (IJEQC) for the 2nd and 13th Judicial Districts. He was awarded The Honorable Thomas R. Sullivan Service Award from the Richmond County Bar Association.
Mr. Bisignano has been interviewed and acted as a legal commentator on various network and news programs including The Today Show, The Geraldo Rivera Show, NBC, CBS, ABC and Channel 1 News. He has been featured and quoted in news articles in The New York Times, National Law Journal, New York Law Journal, New Jersey Law Journal, New York Daily News, New York Post, Staten Island Advance, Asbury Park Press and other national and legal publications. Mr. Bisignano also has been a guest lecturer at seminars on various topics of Law and Society throughout the area. On a Pro Bono basis, for 19 years, he was an adjunct Law teacher at Monsignor Farrell High School. Mr. Bisignano is General Counsel to The POETIC Foundation, a not-for-profit organization that funds a consortium of academic medical centers in North America that concentrate on comprehensive cancer care and research. He is former General Counsel to genetic testing companies, Recombine, Inc. and Phosphorus, Inc.
Admissions:
United States Supreme Court
United States Appellate Court, Second Circuit
United States Appellate Court, Third Circuit
United States District Court, Southern District of New York
United States District, Eastern District of New York
United States District Court of New Jersey
New York State Courts
New Jersey State Courts
NOTABLE DECISIONS (Reported Cases)
In re City of New York, 475 F.Supp.2d 235 (E.D.N.Y.,2007), affirmed, 522 F.3d 279, 2008 A.M.C. 1389 (2nd Cir. 2008).
Mangano v. U.S. Fire Ins. Co., 55 A.D.3d 916, 866 N.Y.S.2d 348 (2nd Dept. 2008).
Marsillo v. City of New York, 17 Misc.3d 612, 844 N.Y.S.2d 673 (Sup. Ct. 2007).
DiGiulio v. Kirch, 5 A.D.3d 625, 774 N.Y.S.2d 776 (2nd Dept. 2004).
Mikorski v. City of New York, 3 A.D.3d 459, 770 N.Y.S.2d 860 (1st Dept. 2004).
Marone v. Chaves, 306 A.D.2d 372, 760 N.Y.S.2d 860 (2nd Dept. 2003).
Currado v. Waldbaum, Inc., 303 A.D.2d 442, 755 N.Y.S.2d 892 (2nd Dept. 2003).
Amirr v. Calcagno Const. Co., 257 A.D.2d 585, 684 N.Y.S.2d 280 (2nd Dept. 1999).
Amirr v. Calcagno Const. Co., 244 A.D.2d 302, 663 N.Y.S.2d 893 (2nd Dept.1997).
Dujmich v. New York State Freshwater Wetlands Appeals Bd., 240 A.D.2d 743, 659 N.Y.S.2d 310 (2nd Dept. 1997).
McGinn v. New York City Transit Authority, 240 A.D.2d 378, 658 N.Y.S.2d 121 (2nd Dept. 1997).
Boardman v. Vin–Al Corp., 228 A.D.2d 631, 646 N.Y.S.2d 26 (2nd Dept. 1996).
Jay Levy Associates v. Mohlenhoff & Sons, Inc., 180 A.D.2d 665, 579 N.Y.S.2d 710 (2nd Dept. 1993).
Jorling v. Freshwater Wetlands Appeals Bd., 147 Misc.2d 880, 556 N.Y.S.2d 1017 (2nd Dept. 1990).
Hire A Local Law Firm
with a National Reputation
The Bisignano Law Firm is a local Staten Island and New Jersey law firm that is nationally recognized for handling high profile cases involving all types of personal injuries. Our Mission is to recover the highest possible monetary settlement or award on behalf of our seriously injured clients.
We have a proven track record of successfully obtaining Justice against Municipal Entities, Private Individuals, Multi-National Corporations and the Insurance Company Industry.
News And
Information Blog
Contact
The Bisignano Law Firm